Roadmap/Internetworking Fundamentals
Internetworking Fundamentals Roadmap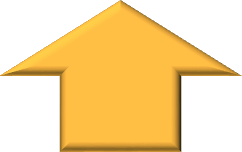 Buy the roadmap bundle
| Product | Price | |
| --- | --- | --- |
| Downloadable MP4 videos and PDF materials (list) | $ | |
| Digital book in PDF format | $ | |
| Yearly subscription (more) | $ 299.00 | |
Other options
Roadmap Bundle details
Network Visibility with Flow Data: Network traffic analysis with flow data has become a popular tool to gain detailed visibility into our networks. Determining traffic patterns, taking informed business decisions and protecting against anomalies all become possible with the additional insight. However flow data collection and analysis is not a one-size-fits-all problem.

Different networks have different needs and objectives, and therefore flow data collection and analysis is often perceived as something complex. This webinar will provide you with all the details you need to design and build a next-generation network flow data collection pipeline.
Description | Register | Recording | Part of yearly subscription
Sizing the Network: There aren't any simple algorithms to determine link bandwidth sizing. The result is that links are often grossly over-capacity, which wastes money. This webinar describes methods you can use to determine link utilization and size the links in your network.
Description | Recording | Part of yearly subscription
Segment Routing Introduction: Segment Routing is probably the most significant addition to the MPLS control plane in the last decade. It significantly simplifies MPLS deployments (for example, BGP-free network core or L2VPN/L3VPN), reduces the number of protocols needed in an MPLS-enabled network, and enables stateless MPLS traffic engineering.

In this webinar Jeff Tantsura, chair of IETF Routing Area Working Group, explains the basics of Segment Routing and its operation with an SDN controller.
Description | Recording | Part of yearly subscription
Tech Talks on ipSpace.net: The first round of Tech Talks covers MPLS, LDP, MPLS-TE and RSVP, and the interaction between QoS, MPLS-TE and MPLS/VPN.
Description | Videos | Part of yearly subscription
Products and Services
About Ivan Pepelnjak
Upcoming events