Expert:Nick Buraglio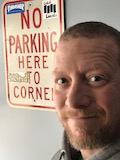 Nick Buraglio has been involved in the networking industry in varying roles since 1997 and currently works on the network planning and architecture team for a major international research network provider. Prior to his current role, Nick was employed by the University of Illinois as the Lead Network Engineer working on research and HPC, campus and wide area connectivity. In this role, Nick also functioned as the Lead Network Engineer and IP architect for the National Association of Telecommunications Officers and Advisors (NATOA) broadband project of the year, UC2B.
Nick has also held Network Engineering positions at early regional broadband internet providers as well as at the National Center for Supercomputing Applications. Nick has participated in the SCinet working group on many occasions since 2002 ranging in roles from Security to Routing and has been involved in R&E, high performance networking, and security for the last 15 years. In addition to Network Engineering positions, Nick has been involved in cyber security from the campus, enterprise, and service provider perspective, and has been a trainer for the Federal Bureau of Investigation RCAT team. Nick has also been involved numerous production and experimental software defined networking projects over the last 8 years.
Nick specializes in service provider backbone networks but also dabbles in broadband technologies, instrumentation, monitoring, data centers, Linux, and everything in between. His personal blog is at https://www.forwardingplane.net and is full of esoteric ramblings and strong opinions.
Webinars by this author