FabricDesign
Designing and Building Data Center Fabrics
At a Glance
Jump-start your data center design skills
Build modern data-center fabrics
Explore the world of whitebox switching
Hands-on experience
Review questions and challenge exercises
Case studies
Live online discussion
Design and coding assignments
In this online course you'll learn the basics of data center fabrics, underlying technologies like virtualization and lossless transport, the physical and logical design of leaf-and-spine fabrics, and how to build your own data center infrastructure… while solving numerous hands-on challenges on your way to becoming a data center fabric architect.
Is This You?
Network architect, technical pre-sales engineer, or similar senior, technical leader role
Responsible for designing and building the next-generation data center for your company or your customers
Traditional networking engineer striving to improve your career prospects
Want to avoid expensive solutions and untested technologies that benefit vendors but not end-users?
Frustrated with confusing vendor marketing messages?
Prefer to build systems from manageable components over buying monolithic vendor platforms?
Leaf-and-spine fabrics are the go-to solution for modern data center networking designs, used by everyone from small data centers to gigantic web properties like Microsoft, Facebook, or Google. Explore the intricacies of data center fabric designs and become an expert with this online course!
Do You Have These Challenges
You were asked to design or build a state-of-the-art data center infrastructure;
You don't want to make decisions based on biased information like vendor design guidelines;
You have to design optimal solutions without knowing the capacity, flexibility or reliability requirements;
You have to balance proven networking designs and architectures with the latest hyped-up technologies;
You're wondering whether technologies like whitebox switching or network automation apply to your environment;
This online course will help you master the intricacies of data center fabric designs and enable you to build modern data center network infrastructure.
How is this course different?
Transparent and vendor neutral, based on more than 25 years of design and deployment experiences;
Includes information products from leading data center switching vendors and emerging startups;
Focused on real-world problems and optimal solutions, not technologies and products promoted by individual vendors;
Includes sample data center designs;
Meet other participants with the exact same challenges;
Discuss your challenges with other participants and the instructors, and get immediate feedback;
Gain personal access to experts with real-world experience of building the next-generation data center.
Contents
The Designing and Building Data Center Fabrics online course covers these topics (explore the current course contents):
Introduction to Data Center Fabrics
What are data center fabrics?
Data center fabric requirements: optimal bandwidth utilization, redundant edge connectivity, layer-2 transport and optimal layer-3 forwarding, storage integration and lossless transport
Typical technologies: MLAG, storage protocols, lossless transport, integration with virtualization systems
Leaf-and-Spine Fabrics
Design principles
Physical design
Layer-3 fabrics, redundant server connectivity and routing on hosts
Layer-2 fabrics using VLANs or fabric-based overlays
Mixed layer-2+3 fabrics
Data center interconnects and external connectivity[1]
Load balancing[1]
Advanced topics
Typical architectures: independent devices, orchestration systems, centralized management, control or data plane;
Whitebox switching
Impact of deep buffers and packet drops
With This Course You'll Get
Module based self-paced course
10+ modules - complete one per week or go as fast as you wish
Email notifications introducing each module
Full access for one year
Downloadable recordings of all module sessions;
In-depth content for additional self-study;
Review questions and hands-on exercises
Each module includes
Module learning goal
Downloadable video content
Reading material, including suggested in-depth material
Most modules include case studies and hands-on exercises[1]
Extra bonus material
Yearlong access to course-specific materials;
Access to related ipSpace.net webinars;
Reading lists and sample solutions;
Real world case studies;
Detailed explanations of select case studies.
Community and support
Access to Slack discussion group: work together & share experiences;
Membership in a private community: stay in touch long after the course & expand your network;
Free email support with next-business-day turnaround throughout the course;
Slack group discussions;
Self-Paced Course

$490

40 hours of content

Design challenges and hands-on exercises

Sample designs

Multiple case studies

Community forum

Slack or email support

Start as soon as you register

Certification course

$690

40 hours of content

Design challenges and hands-on exercises

Sample designs

Multiple case studies

Community forum

Slack or email support

Start as soon as you register

Reviewed homework assignments

Three live Q&A sessions

Course completion certificate

Building Next-Generation Data Center

$1390 - $1990

Over 130 hours of content

6 interactive live sessions including industry expert guest speakers

Focus on all aspects of data center infrastructure, not just networking

Covers compute, virtualization, storage, networking, services, and automation

Work on full-blown real-life designs

Community forum and email support

Lifetime access

Signed certificate-of-completion document

Start with self-study material immediately
About the Authors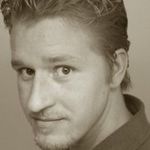 Brad Hedlund (CCIE #5530) has been designing and deploying IP networks and data centers since 1996, with experience in various roles as a customer, consultant, and vendor.
Brad was with Cisco for 6 years focused on data center switching (Nexus) and computing (UCS), worked on infrastructure solutions for Big Data (Hadoop) and open source private cloud (OpenStack) with Dell, and designed and implemented NSX-based solutions with VMware.
In his spare time, Brad maintains a popular blog with topics on data center networking, virtualization, and computing.