IPv6 security
Webinar: 4.50 Instructor: 4.69 Materials: 4.72 more …
Buy this webinar
| Product | Price | |
| --- | --- | --- |
| Downloadable MP4 videos and PDF materials (list) | $ 39.99 | |
| Individual ipSpace.net Subscription | $ 299.00 | |
| Professional ipSpace.net Subscription | $ 579.00 | |
More information
Other options
Webinar details
IPv6 security challenges are almost identical to their IPv4 counterparts. There are layer-2 attacks, denial-of-service attacks, eavesdropping and session hijacking attacks, and routing security challenges.
This webinar describes the major IPv6 security challenges, the countermeasures you can take, and Cisco IOS features that can help you build secure IPv6 infrastructure. It covers the following topics:
Typical IPv6 security issues and attack vectors;
First-hop (layer-2) vulnerabilities;
Denial-of-service attacks, including the attacks specific to IPv6 protocol stack;
User authentication and authorization;
Routing security;
Dual-stack- and tunneling-related exposures.
Contents
The webinar covers these topics:
Typical IPv6 security issues
IPv6 attacks with strong IPv4 similarities
First-hop IPv6 vulnerabilities and prevention mechanisms
Secure Neighbor Discovery (SeND) and Binding Integrity Guard (RFC 6620)
Denial of service attacks
Local and remote neighbor discovery attacks
Attacks using IPv6 extension headers
User authentication and authorization challenges
Routing security
Dual-stack and tunneling-related exposures
About the Authors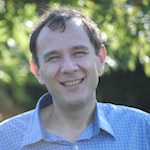 Eric Vyncke is a Distinguished Engineer based in the Brussels office of Cisco Systems. His main current technical focus is about security and IPv6. He has designed several secured hosting services, large IPsec networks, and other security related designs.
In his work for the IETF, he co-authored RFC 3585 and 5514 and is active in V6OPS, 6MAN and OPSEC working groups. His recent works are related to IPv6 including co-authoring a book on IPv6 Security.
He is also a visiting professor for security topics at the University of Mons. He is an adjunct professor at HEC, the business school of University of Liège, Begium.
He holds a CISSP certification and speaks frequently at international conferences.
Ivan Pepelnjak (CCIE#1354 Emeritus) has been designing, deploying, operating and troubleshooting IP-based enterprise and service provider networks since 1990. He's the author of EIGRP and MPLS books published by Cisco Press, numerous articles and highly praised webinars, including Building Large IPv6 Service Provider Networks, IPv6 Security and IPv6 Transition Mechanisms.
His blog, where you'll find numerous data center- and IPv6-related articles, is usually considered one of the best technology-focused internetworking blogs.
Target Audience
If you're planning to design, deploy or operate an IPv6 network, you simply have to attend this webinar, regardless of whether you're working in an enterprise or service provider environment.
Delivery format
The IPv6 Security is a 2-hour technical presentation available as a set of downloadable videos that you can buy in our online store. We can also organize an on-site event for your team, where the topics of this presentation are combined with in-depth discussion of other IPv6-related topics resulting in a 1-2 day on-site training covering the deployment of IPv6 in your network.
Happy Campers
Tweets
Listened to @ioshints webinar on #ipv6security I highly recommended it to others
You'll get
Downloadable videos in MP4 format (list)
Sample videos
Custom webinars
To get more information about customized versions of this webinar, on-site workshops, pricing or scheduling details, please contact us.
Related training
Recommended reading
Related blog posts
Upcoming webinars