Monitoring Software Defined Networks
A Quest for the Impossible
Buy this webinar
| Product | Price | |
| --- | --- | --- |
| Downloadable MP4 videos and PDF materials (list) | $ 49.99 | |
| Individual ipSpace.net Subscription | $ 299.00 | |
| Professional ipSpace.net Subscription | $ 579.00 | |
More information
Other options
Webinar details
Network Management has traditionally provided us with lots of tools to do many different things. Unfortunately, the value provided by these tools is less than what was expected or what was needed. With the advent of Software Defined Networks (SDNs), we have an opportunity to correct some of the deficiencies that limited the value of traditional network management. We also have the opportunity to look at monitoring and managing networks with a new perspective, using the lessons from the past to help us make better design decisions.
In this webinar, we will examine several aspects of network management for SDNs and explore how network management can be improved, while providing useful information about these new forms of network.
Contents
Monitoring the physical and virtual network infrastructure
What about the SDN control system?

Monitoring for software developers
Monitoring for network engineers

Examine SDN monitoring architectures

Integrated with SDN controllers
Separate monitor application (the traditional approach)

Monitoring the hardware
SNMP or something else?
The case for and against a separate management network
Collecting flow data
Tracking dynamic network changes

Mapping problems in the virtual space to the physical infrastructure
Creating topology maps on demand

Troubleshooting
Wrap-up
About the Author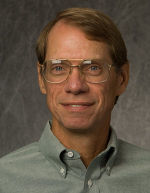 Terrance Slattery is CTO and founder of Netcordia, Inc., manufacturer of NetMRI, a network best practice analysis product.
Terry is skilled in network architecture and design, network management, routing protocol analysis, LAN and WAN design, and network testing and troubleshooting. He has been involved with UNIX systems since 1981 as a systems programmer, systems administrator, and application designer. Terry has been a Cisco Certified Internetwork Expert since 1993 and is currently the most senior active CCIE in the world.
Prior to Netcordia, Terry was founder and president of Chesapeake Computer Consultants, Inc., a networking consultancy in Annapolis, MD. Chesapeake was a premier Cisco Systems Training Partner and Consulting Partner, providing training and consulting services on the full range of Cisco products. As a consultant to Cisco Systems, Terry led the programming team that developed the New User Interface that Cisco released in 1993. Prior to that, he performed various network consulting and training projects for Cisco.
Before founding Chesapeake in 1990, Terry was a team leader at the United States Army Ballistic Research Laboratory (BRL). He directed a team of five people in network planning and upgrades. Terry was a co-developer of the BRL UNIX Migration Project, a package for controlling file migration from primary to backing storage. Prior to BRL, Terry spent eight years at the United States Naval Academy in Annapolis, managing UNIX systems and networks.
Terry received his degree in electrical engineering from Vanderbilt University in 1975, and went on to publish a number of papers on various topics, including computer hardware and system software. He is a member of the IEEE.
Delivery format
The Monitoring Software Defined Networks is a 2-hour technical presentation delivered as a live GoToWebinar session. See You'll get section for more details.
You'll get
Custom webinars
To get more information about customized versions of this webinar, on-site workshops, pricing or scheduling details, please contact us.
Related blog posts
Upcoming webinars