PowerShell for Networking Engineers
PowerShell for Networking Engineers

Free live session on

Monday, February 13th 10:00 EST

Register for this free webinar by filling in this simple form:
Event details
PowerShell is a very popular scripting and automation language, particularly in environments heavily using Windows Server products. Years ago, virtualization vendors like VMware introduced PowerShell extensions (cmdlets) to give Windows administrators easy access to vSphere API/automation functionality.
Similar extensions are available for Cisco UCS products and VMware NSX; you can also use PowerShell to configure, manage, operate, or automate any device with REST API interface, for example Cisco Nexus switches, Arista data center switches, or Juniper devices.
The PowerShell for Networking Engineers webinar describes the basics of PowerShell (to help you understand the rest of the webinar if you have no prior PowerShell experience) and then focuses on a number of use cases:
Configuring Cisco UCS with UCS PowerTool Suite
Configuring Cisco Nexus and MDS switches, Cisco IOS XE devices and Cisco ASA with REST API
Configuring VMware NSX with PowerNSX.
The webinar will be delivered in two live sessions:
First session on February 13th 2017 will focus on Cisco devices. This session will also include the basics of PowerShell;
Second session on February 23rd will describe PowerNSX.
This webinar is public because the presenters decided not to charge for their work. In return, we'll share the registration details with them and their companies.
About the Authors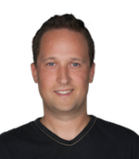 Mitja Robas (IT architect at NIL) is a data center expert, with more than fifteen years of experience in designing, implementing and supporting high-demand data centers, and complex networks and virtualization solutions deployed all over the world. Apart from field and consulting engineer role, he acts also as an instructor and content developer for specialized courses and workshops, sharing his knowledge with engineers around the world. Recently he's been focusing on all-flash storage, software defined networking and cloud computing, exercising his curiosity in testing and analyzing those solutions
Target Audience
Are you
A network engineer or architect working in an environment that already uses PowerShell?
Trying to start a network automation project in Windows-based environment and haven't decided on a tool to use?
Trying to build a network automation solution that would be familiar to Windows or vSphere administrators?
If you answered Yes or Maybe to one of the above questions, you simply must attend this webinar.
Prerequisites
This webinar assumes basic familiarity with Nexus OS, Cisco IOS, ASA OS or VMware NSX.
Delivery format
The PowerShell for Networking Engineers is a 4-hour technical presentation available as a set of downloadable videos that you can buy in our online store; we can also organize an on-site Hands-On Network Automation workshop, where the topics of this presentation are combined with in-depth discussion of other automation, data center or SDN topics that apply to your network.
You'll get
Downloadable videos in MP4 format
Custom webinars
To get more information about customized versions of this webinar, on-site workshops, pricing or scheduling details, please contact us.
Related blog posts
Upcoming events