David Gee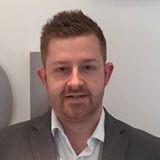 David Gee David Gee is a constantly evolving and passionate automation and event-driven-focused technologist, that enslaves programmable network devices and software. After spending years in classic network engineering (enterprise/ISP) where he designed ISP, large government and enterprise networks, opportunities to get involved in network automation presented themselves with forward thinking customers. In a previous career, David was an embedded 8/16 bit software developer and he revived and tweaked those industrial automation skills for use in the networking field. Rolling the clock forward half a decade, David now works for a network vendor in the automation space where he solves multilayered automation challenges. He has been through the pain of introducing automation to automation-less organisations, he helps with the psychological fear and delivers working solutions to teams under pressure to deliver.
Since 2012 he has shared his learnings, gripes and frustration through blogging and the occasional podcast with Ivan and the Software Gone Wild crew. In the last twelve months, David has been a Go advocate and is building a set of open source event driven tools for the world of network automation.
David currently resides in the Midlands, UK where he will happily meet people for chats over a hot chocolate.
Read his blog and follow him on Twitter.
Webinars by this author
Guest speaker in online courses