ipSpace.net Online Courses
ipSpace.net online courses offer a perfect mix of self-study materials and live activities.
Instructor-led courses
Instructor-led courses are highly interactive online courses focused on design and architecture aspects. They include self-study material, instructor-led live sessions, guest speakers, hands-on exercises and mentoring.
Building Network Automation Solutions
$1990
Explore the network automation tools and system
Master Ansible and Git
Design a solution to a pressing problem in your network
Deploy the solution in production by the end of this 6-week course
Self-paced courses
Self-paced and mentored courses focus on a single technology and offer a lower starting point:
Ansible for Networking Engineers
$590
Master Ansible, YAML and Jinja2
Configure and monitor your network devices with Ansible modules
Automate your own virtual lab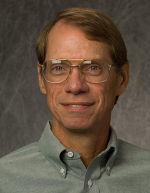 Terry Slattery, CCIE#1026, Principal Architect at NetCraftsmen

I found Ivan's Network Automation online course to be very useful in helping me get started with my own efforts. I was previously not aware of some of the other tools that were presented in the course, so I learned a whole new tool set, but perhaps the best was seeing how other people are using automation to do things like automate BGP configuration and validation, or automating the configuration of a multi-rack data center compute module with just a few parameters.

You'll get the most out of it if you do the preparation study and keep up with the labs. Be prepared to be challenged.
With Every Course You'll Get
Self-Paced Course

Instructor-Led Courses

Downloadable videos and other materials
In-depth content for additional self-study
4-6 interactive online design/discussion sessions
Downloadable recordings of live sessions
Signed certificate-of-completion document for your career documentation files

Extra Bonus Material

Reading lists and case studies
Access to webinars and other materials related to every course module
Unlimited lifetime access to course-specific materials;
Lifetime access to all recordings of future design and guest speaker sessions

Community

Access to Slack discussion group: work together & share experiences
Membership in a private community: stay in touch long after the course & expand your network
Group & individual assignments: work together & solve tough problems

Access to Experts

4-5 live interactive sessions with leading industry experts, including Q&A sessions
Connect and discuss your challenges with experts in the networking field
Real world case studies

Support and Guidance

Slack group discussions
Free email support with next-business-day turnaround throughout the course
Mastermind & hot-seat sessions: get expert and peer feedback on your toughest challenges