Creating DMVPN Configurations with Ansible
Buy this webinar
| Product | Price | |
| --- | --- | --- |
| Downloadable MP4 videos and PDF materials (list) | $ 149.00 | |
| Individual ipSpace.net Subscription | $ 299.00 | |
| Professional ipSpace.net Subscription | $ 579.00 | |
More information
Other options
Webinar details
This part of the Using Ansible, YAML and Jinja2 webinar is a case study describing how you can use Ansible to build router configurations from an abstract YAML-based data model and router configuration templates using Jinja2 templating language.
Contents
The case study focuses on large-scale DMVPN deployment and covers the following topics:
Requirements, goals, and the steps needed to reach the goal;
Brief overview of target network design and proof-of-concept router configurations;
Generating and optimizing the data model;
Expressing the data model of a large-scale DMVPN network in YAML;
Preparing router configuration templates;
Sample configuration templates using Jinja2 template constructs;
Automating configuration generation with Ansible.
About the Author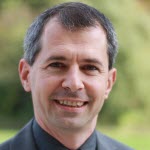 Ivan Pepelnjak (CCIE#1354 Emeritus) has implemented his first network automation solution in mid-1990s, presented SDN and Network Automation solutions at Interop, Troopers, RIPE and other regional ISP meetings, and delivered numerous on-site SDN and network automation workshops for large enterprises and service providers.
Ivan is the author of several SDN-related books, Hands-On Network Automation workshop, Building Network Automation Solutions online course, highly praised webinars, and dozens of network automation and SDN-related technical articles published on his blog.
You'll get
Downloadable videos in MP4 format (list)
Custom webinars
To get more information about customized versions of this webinar, on-site workshops, pricing or scheduling details, please contact us.
Related blog posts
Upcoming events