Expert:Jeremy Filliben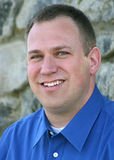 Jeremy Filliben has been helping companies with network architecture and troubleshooting for twenty years. He earned his CCIE certification (#3851) in 1997, and was one of the world's first Cisco Certified Design Experts (#20090003), having achieved this certification in 2009.
Since 2010 Jeremy has trained over 100 of the approximately 300 CCDEs. Jeremy has consulted for many of the world's largest enterprise and service providers, including Comcast, General Electric, JP Morgan Chase and Cisco Systems. Jeremy is an expert with Cisco and Juniper products; he is also comfortable with Arista, Adtran, and many other vendors.
He has extensive experience with IPv6, multicast, BGP, IS-IS, OSPF, EIGRP, and MPLS technologies such as L3VPN, VPLS, and Traffic Engineering tunnels.