Building Network Automation Solutions
Building Network Automation Solutions
6 week advanced interactive online course
Course starting in
September 2017
At a Glance
High-intensity interactive online course;
Jump-start your network automation career;
Hands-on experience working on a solution to your own problem;
6 week course spread across ~2 months;
Live online discussion and guest speaker sessions;
Design and coding assignments and group work;
Final course completion certificate.
Is This You?
Network architect, technical pre-sales engineer, or similar senior, technical leader role
Traditional networking engineer striving to improve your career prospects
Automation user (sysadmin or programmer) aiming to extend automation to networking devices
Have limited time in your schedule to stay up to date, separate truth from vendor hype, and evaluate the true impact of new technologies
Want to avoid expensive solutions and untested technologies that benefit vendors but not end-users
Prefer to build systems from small components over buying monolithic vendor platforms
Mike O'Malley, VP at 128 Technology

Fantastic -- incredibly accessible and comprehensive, with a vendor-neutral tone. Ivan is excellent at articulating key networking concepts clearly and with a great sense of humor.
Do You Have These Challenges
You're sick-and-tired of repetitive work being done by your department
Interested in network automation but don't know where/how to start
Confused by the plethora of open-source and vendor tools
Have to make network infrastructure or services delivery more predictable and reliable
Faced with a large deployment with aggressive roll-out deadlines
Everyone is asking for faster service delivery, but you can't make it happen due the rigid processes
Looking for a small proof-of-concept project that you could deploy in a production network
This online course will help you get fluent in network automation – 6 weeks after starting the course you'll have your own code (or Ansible playbook) ready for a pilot deployment.
Buck Huppmann attended Network Automation Use Cases webinar

Both segments (NAPALM and IPv6) provided both deep insight as well as an introduction to these really powerful tools/clutch use cases that are not available anywhere else in the world, no matter how many sources you try to synthesize them from. Priceless.
We'll Talk About
Fundamentals: Scoping, Starting small, Shipping Early
Building the data model
Implementing your solution with Ansible playbooks
Multi-vendor support and dealing with platform differences
Using third-party Ansible libraries (NAPALM, NTC-Ansible) and modules
Integration with operational data
Packaging and prettifying
For more details explore the detailed course description.
David Cryer attended Network Automation 101 webinar

Very useful section linking configuration version control, forking of config archives, and authorization of proposed changes. Also good to try to shift my mindset from having a data model that is sufficient to automate changes to having one that is complete enough to generate entire configs to diff with current state.
With This Course You'll Get
Hands-on experience designing and developing a network automation system
Ansible-based solution to one of your problems
Code ready for pilot or production deployment
6 week certification course
4-5 interactive online design/discussion sessions;
Downloadable recordings of all online sessions;
In-depth content for additional self-study.
Extra bonus material
Unlimited lifetime access to course-specific materials;
Lifetime access to all recordings of future design and guest speaker sessions;
Access to webinars and other materials related to every course module;
Reading lists and sample solutions;
Signed certificate-of-completion document for your career documentation files.
Community
Access to Slack discussion group: work together & share experiences;
Membership in a private community: stay in touch long after the course & expand your network;
Group & individual assignments: work together & solve tough problems.
Access to experts
4-5 live interactive sessions with leading industry experts. Including Q&A sessions;
Connect and discuss your challenges with experts in the networking field;
Real world case studies.
Support & guidance
Free email support with next-business-day turnaround throughout the course;
Slack group discussions;
Mastermind & hot-seat sessions: get expert and peer feedback on your toughest challenges
Want to know more?
Explore the detailed course agenda which includes:
Description of individual modules
Information on guest speakers (coming in mid-November)
Recommended study materials (coming in mid-November)
How much time will I need?
Plan to spend:
3-4 hours for self-study materials per week. However, you'll get most of the materials in advance, so you'll be able to study them over a longer period of time;
~3 hours a week in live online sessions (5-6 sessions per course) run in a GoToWebinar virtual classroom. All of the live sessions will be recorded, so you'll be able to watch them whenever it works for you;
~4 hours per week to work on weekly assignments.
Live online sessions usually take place on Tuesday or Thursday, and almost all of them start at 4PM Europe / 10AM EST / 7AM PST
Obviously you might want to spend more time researching the topics we'll be discussing and/or developing more complex solutions.
Heard enough?
We want to make this class as interactive as possible, so we limited the number of seats. Book yours today.
Building Network Automation Solutions

Instructor-led interactive online class starting on

Friday, September 15th, 2017
Guest Speakers
Most live sessions include a guest speaker presentation followed by an extensive Q&A. The guest speakers in Spring 2017 course include: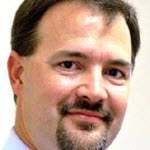 Scott Lowe is a well-known author, blogger, speaker, podcaster (the Full Stack Journey podcast), and a 20+ year veteran of the IT industry. Scott has held a variety of roles over the course of his career, ranging from entry-level desktop support to CTO for a small start-up. He's currently an engineering architect on the NSX team at VMware, Inc., focusing on network virtualization, cloud computing, and related open source projects.