Data Center 3.0 Updates
Webinar: 4.65 Instructor: 4.74 Materials: 4.69 more …
Buy the webinar
| Product | Price | |
| --- | --- | --- |
| Downloadable MP4 videos and PDF materials (list) | $ 119.99 | |
| Digital book in PDF format | $ 119.99 | |
| Yearly subscription (more) | $ 299.00 | |
Other options
Webinar details
This update of the
Data Center 3.0 for Networking Engineers webinar
focuses on server virtualization, virtual machines, and containers.
In live session on April 25th 2017 we'll cover:
A brief history of server virtualization
Virtualizing server hardware - from IBM mainframes to virtual machines
Hypervisor types
VM access to external resources (networking and storage)
Benefits of server virtualization
Operating system-level virtualization: jails, namespaces and containers
The Author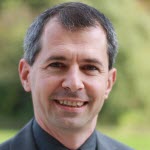 Ivan Pepelnjak, CCIE#1354 Emeritus, is an independent network architect, book author, blogger and regular speaker at industry events like Interop, RIPE and regional NOG meetings. He has been designing and implementing large-scale service provider and enterprise networks since 1990, and is currently using his expertise to help multinational enterprises and large cloud- and service providers design next-generation data center and cloud infrastructure using Software-Defined Networking (SDN) and Network Function Virtualization (NFV) approaches and technologies.
Ivan is the author of several books covering data center technologies, highly praised webinars, and dozens of data center and cloud-related technical articles published on his blog.
You'll get
Sample videos
Related Webinars
Custom webinars
To get more information about customized versions of this webinar, on-site workshops, pricing or scheduling details, please contact us.
Upcoming webinars