Webinars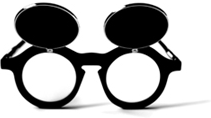 Ivan Pepelnjak
, an internetworking veteran and author of numerous Cisco Press books and advanced technical trainings (including the first BGP, OSPF, EIGRP and MPLS VPN courses offered by Cisco in Europe) has created a series of webinars,
workshops
and online courses covering advanced and emerging internetworking technologies, from data center technologies to overlay networking, software-defined networking and OpenFlow.
The workshops are available on-site, online courses and webinars are available as live virtual classroom sessions, and you can get the webinars as downloadable videos.
Below is the list of currently available webinars; if you have at least ten students and would like to schedule a customized webinar or on-site workshop, contact us.
By Technology
Software-Defined Networking, OpenFlow and NFV
Network Automation and Programmability
Cloud Computing and Cloud Networking
Network and Server Virtualization
Data Center Technologies
IPv6 Design and Deployment
Security
Virtual Private Networks (VPN)
Other Webinars
By Complexity
Eye openers
Basic
Intermediate
Advanced
Recent webinars
Live sessions
The following live events (webinars, workshops or online courses) are scheduled in the near future:
Buy a webinar
Custom webinars
To get more information about customized versions of this webinar, on-site workshops, pricing or scheduling details, please contact us.
Upcoming events