Webinars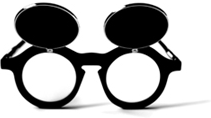 Ivan Pepelnjak
, an internetworking veteran and author of numerous Cisco Press books and advanced technical trainings (including the first BGP, OSPF, EIGRP and MPLS VPN courses offered by Cisco in Europe) has created a series of webinars and workshops covering popular internetworking technologies, from VPN services to Carrier Ethernet and Data Center.
Some of these workshops are eye-openers, giving the engineers interested in new technologies the big-picture perspective they need for a successful start. Others cover advanced CCNP- or CCIE-level technical topics.
The workshops are available on-site (contact us for details) or as on-line webinars. Below is the list of upcoming publicly available webinars; if you have at least ten students and would like to schedule a dedicated webinar, just let us know.
What's available

Other options

Related blog posts
Upcoming webinars
IPv6-Only Data Centers
12 June 2013
The webinar describes an alternate approach to IPv6 Data Center deployment: an IPv6-only data center and network core with the only IPv4 component being NAT46 translation boxes at the network edge.
Enterasys Robust Data Center Interconnect Solutions
18 June 2013
This free webinar sponsored by Enterasys Networks describes a robust hybrid layer-2/layer-3 data center interconnect (DCI) solutions made possible with Fabric Routing and Host Routing technologies available in Enterasys' OneFabric architecture.
Overlay Virtual Networking
4 September 2013
This vendor-agnostic session will briefly revisit the networking needs of server virtualization and IaaS cloud computing and describe the benefits and drawbacks of overlay virtual networks as compared to traditional VLAN-based solutions.
Special offers