Webinars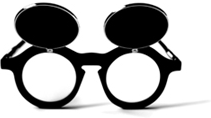 Ivan Pepelnjak
, an internetworking veteran and author of numerous Cisco Press books and advanced technical trainings (including the first BGP, OSPF, EIGRP and MPLS VPN courses offered by Cisco in Europe) has created a series of webinars and workshops covering popular internetworking technologies, from VPN services to Carrier Ethernet and Data Center.
Some of these workshops are eye-openers, giving the engineers interested in new technologies the big-picture perspective they need for a successful start. Others cover advanced CCNP- or CCIE-level technical topics.
The workshops are available on-site (contact us for details) or as on-line webinars. Below is the list of upcoming publicly available webinars; if you have at least ten students and would like to schedule a dedicated webinar, just let us know.
What's available

Other options

Related blog posts
Upcoming webinars
SDN, NFV and OpenFlow for Skeptics
22 January 2014
Does SDN make sense? What is NFV? Does OpenFlow solve all networking problems? This webinar will help you answer all the above questions.
Data Center Fabrics Update
14 May 2014
Discover the true arhitectures (and their limitations) behind the data center fabric whitepapers published by numerous vendors including Alcatel Lucent, Arista Networks, Avaya, Brocade, Cisco, Dell Force10 Networks, HP and Juniper.
Special offers