Leaf-and-Spine Fabric Architectures
Webinar: 4.66 Instructor: 4.76 Materials: 4.58 more …
Leaf-and-Spine Fabric Designs

Live session on

Thursday, March 3rd 12:00 EST
| Ticket name | Price | |
| --- | --- | --- |
| Live webinar session with downloadable recording | $ 49.99 | |
| Yearly subscription (More) | $ 299.00 | |
Other registration options
Event details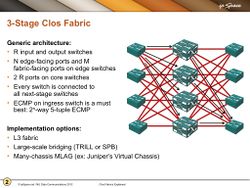 Every major networking vendor is busy promoting its own (usually proprietary) Data Center Fabric. While they're debating the architectures and proprietary nature of competitors' offerings, and solving dubious problems like large-scale bridging with pre-standard implementations, the data center users still face the problem succinctly expressed by James Hamilton: "Data Center Networks are in my Way".
It turns out we don't need rocket-science data center fabric solutions to solve that problem - it's possible to build large all-point-equidistant networks with no constraints on workload placement with existing gear from numerous vendors using decades-old Clos architectures.
The Leaf-and-Spine Fabric Architectures webinar describes the Clos architecture concepts used to build leaf-and-spine architectures, and single- and multistage designs that can be used to build large layer-2 or layer-3 all-point-equidistant Data Center networks.
The update session of this webinar focuses on design and implementation aspects of layer-2 and layer-3 leaf-and-spine fabrics.
Contents
The webinar covers these topics:
The challenges of traditional 3-tier data center architectures
Flatting the data center network
Leaf-Spine (or Clos) architectures
Multi-stage leaf-and-spine fabrics
Leaf-and-spine design process
Deployment considerations
The design scenarios described in the webinar include:
Non-redundant layer-3-only design
Redundant layer-3-only design
Impact of server-to-switch link aggregation on layer-3 designs
Redundant layer-2 designs
Mixed L2/L3 designs: L2 on leaf, L3 on spine switch and vice versa
Happy Campers
About the webinar
Good info on Leaf and Spine design overview and consideration

Quinton Clark

This webinar is the best datacenter underlay reference out there. It clarifies many concepts and clears misconceptions. Now only it helped me to understand simple leaf-and-spine topologies, but also more complex CLOS multi-stage designs. This webinar is my primary source of inspiration when I write about modern datacenter underlays. I thoroughly recommend it. Antonio Sanchez-Monge. @virtualhops.

Antonio Sanchez Monge
About the materials
More in-depth technical design for CLOS technology components i.e. OSPF ECMP and redundant, multi-vlan L3 access (Leaf) design would be great as most datacentre deployments require this.

Quinton Clark

It is great to have this kind of independent top quality content available to browse and watch. This is the place to be and I will renew year after year. Antonio Sanchez-Monge. @virtualhops.

Antonio Sanchez Monge

it would be great if you explain different between TRILL, FabricPath, QFabric, etc in detail.

Radityo Honggoyudho
The Authors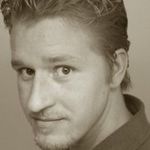 Brad Hedlund (CCIE #5530) has been designing and deploying IP networks and data centers since 1996, with experience in various roles as a customer, consultant, and vendor.
Brad was with Cisco for 6 years focused on data center switching (Nexus) and computing (UCS), worked on infrastructure solutions for Big Data (Hadoop) and open source private cloud (OpenStack) with Dell, and designed and implemented NSX-based solutions with VMware.
In his spare time, Brad maintains a popular blog with topics on data center networking, virtualization, and computing.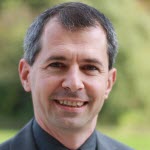 Ivan Pepelnjak, CCIE#1354 Emeritus, is an independent network architect, book author, blogger and regular speaker at industry events like Interop, RIPE and regional NOG meetings. He has been designing and implementing large-scale service provider and enterprise networks since 1990, and is currently using his expertise to help multinational enterprises and large cloud- and service providers design next-generation data center and cloud infrastructure using Software-Defined Networking (SDN) and Network Function Virtualization (NFV) approaches and technologies.
Ivan is the author of several books covering data center technologies, highly praised webinars, and dozens of data center and cloud-related technical articles published on his blog.
Target Audience
This webinar is ideal for architects and designers that have to look behind the vendor marketectures and build large-scale solutions that meet their business and operational requirements.
If you are a network architect, designer or sales/support engineer working in data center environment, you simply have to attend this webinar.
You'll get
Downloadable videos in MP4 format (list)
Sample videos
Related Webinars
Custom webinars
To get more information about customized versions of this webinar, on-site workshops, pricing or scheduling details, please contact us.
Upcoming webinars
Related blog posts