Leaf-and-Spine Fabric Designs
Webinar: 4.64 Instructor: 4.73 Materials: 4.68 more …
Buy the webinar
| Product | Price | |
| --- | --- | --- |
| Downloadable MP4 videos and PDF materials (list) | $ 119.99 | |
| Digital book in PDF format | $ 119.99 | |
| Yearly subscription (more) | $ 299.00 | |
Other options
Webinar details
This update of the
Leaf-and-Spine Fabrics webinar
focuses on design and implementation aspects of building large layer-3 or layer-2 leaf-and-spine fabrics.
In the first live session with Dinesh Dutt from Cumulus Networks (March 3rd 2016) we'll cover:
Non-redundant and redundant layer-3-only designs
Routing protocol selection
Core (leaf-to-spine) link addressing and unnumbered interfaces
BGP and OSPF design and implementation details
The second live session with Dinesh Dutt (March 29th) will cover host routing (propagating host routes to individual endpoints across layer-3 fabric), hosts (servers) participating in fabric routing protocol, and large-scale virtualization scenarios in which hosts participate in the fabric routing (containers, Project Calico).
The third live session (April 6th 2016) will cover layer-2 fabrics including:
Simple layer-2-only designs using either MLAG or layer-2 fabric technologies
Layer-2 designs with redundant server connectivity
Implementation of layer-2 fabrics with overlay virtual networking
The second half of this session will focus on Shortest Path Bridging (SPB). Roger Lapuh will describe the technical details of SPB in Avaya Fabric and explain how SPB increases network resiliency and simplifies Data Center consolidations and migrations.
Fourth live session with Lukas Krattiger (April 20th) will focus on mixed layer-2/layer-3 designs with layer-3 forwarding performed on the spine or leaf switches, and VXLAN overlays with EVPN control plane.
We might have a fifth live session (date TBD) describing external connectivity and load balancing across the fabric.
The Authors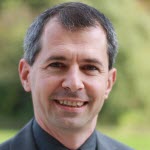 Ivan Pepelnjak, CCIE#1354 Emeritus, is an independent network architect, book author, blogger and regular speaker at industry events like Interop, RIPE and regional NOG meetings. He has been designing and implementing large-scale service provider and enterprise networks since 1990, and is currently using his expertise to help multinational enterprises and large cloud- and service providers design next-generation data center and cloud infrastructure using Software-Defined Networking (SDN) and Network Function Virtualization (NFV) approaches and technologies.
Ivan is the author of several books covering data center technologies, highly praised webinars, and dozens of data center and cloud-related technical articles published on his blog.
Guest stars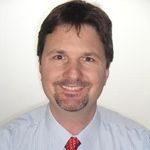 Roger Lapuh holds a role as a Senior Product Line Manager and Architect for Ethernet Switching at Avaya. In this global position he is responsible for strategic Enterprise Campus and Data Center features for Avaya's data portfolio.
In recent years Roger has been focusing on next generation network virtualization based on IEEE 802.1aq (Shortest Path Bridging), where Roger has co-authored, with other exponents of the industry, an IP/SPB draft as well as several patent submissions that significantly simplify network virtualization. In addition one of his key achievements has been the introduction of the Avaya (formerly Nortel) Multi-Chassis LAG solution (SMLT/RSMLT) in 2001. He is a holder of several patents in this area.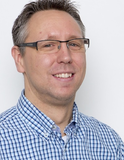 Lukas Krattiger, CCIE No. 21921 (Routing and Switching/Data Center), is a Principal Technical Marketing Engineer (PTME) with more than 18 years of experience in Data Center-, Internet- and Application-Networks. Within the Cisco Enterprise Infrastructure and Solutions Group (EISG), he specializes in Data Center switching architectures and solutions across platforms. Lukas is a double-CCIE (R&S, Data Center) with several other industry certifications and has participated in various technology leadership and advisory groups.
You'll get
Sample videos
Related Webinars
Custom webinars
To get more information about customized versions of this webinar, on-site workshops, pricing or scheduling details, please contact us.
Upcoming webinars
Related blog posts