Network Function Virtualization
Webinar: 4.61 Instructor: 4.85 Materials: 4.65 more …
Buy this webinar
| Product | Price | |
| --- | --- | --- |
| Downloadable MP4 videos and PDF materials (list) | $ 59.99 | |
| Individual ipSpace.net Subscription | $ 299.00 | |
| Professional ipSpace.net Subscription | $ 579.00 | |
More information
Other options
Webinar details
If you open a firewall, load balancer, WAN accelerator or almost any other network services appliance, you'll find one or more x86 processors, standard GE/10GE NICs and some custom packet handling logic. Is there any reason we have to be tied to physical hardware? Wouldn't it be better to deploy the same services in virtual machine format and make them flexible? That's the fundamental concept of Network Function Virtualization.
Does it really make sense to replace physical network services appliances with virtual machines? What are the benefits and drawbacks of NFV approach? This 2-hour webinar will give you the answers you need to start evaluating applicability of NFV in your environment.
Contents
The Network Function Virtualization webinar covers these topics: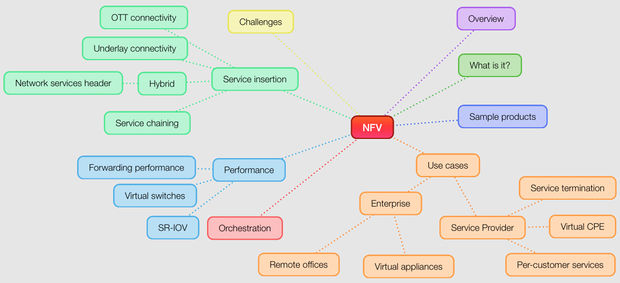 About the Author
Happy Campers
About the webinar
A good reminder to start a PoC on virtualizing our SRXs and tying them to specific apps. This will start a KVM vs. VMware discussion with our systems folks but I think we're learning more towards KVM.

Kris Amundson

Keep up the good work. The timing of your course releases is in tune with when I need the information.

Kevin Gray

After seeing the webinar and getting the concepts down, it made my literature review easy to understand other concepts in that area. Good stepping stone in learning concepts.

Vito Leggio
About the materials
Wish it had included real life examples. e.g this is lesson learned while doing NVF with Palo Alto, ASA, Junos, AVI, F5, etc .. Also, discuss the hosting environment design some more.

Solomon Tekle
You'll get
Downloadable videos in MP4 format (list)
Custom webinars
To get more information about customized versions of this webinar, on-site workshops, pricing or scheduling details, please contact us.
Related blog posts
Upcoming webinars