Sizing the Network
Webinar: 5.00 Instructor: 4.91 Materials: 5.00 more …
Buy this webinar
| Product | Price | |
| --- | --- | --- |
| Downloadable MP4 videos and PDF materials (list) | $ 49.99 | |
| Individual ipSpace.net Subscription | $ 299.00 | |
| Professional ipSpace.net Subscription | $ 579.00 | |
More information
Other options
Webinar details
Have you ever needed to size a network link but were at a loss for how much bandwidth to allocate? Yes, we have too. There aren't any simple algorithms to determine link bandwidth sizing. The result is that links are often grossly over-capacity, which wastes money.
We are going to talk about methods of determining link utilization and link sizing. Some of the discussion will be about how transport protocols work and how to look for and measure link congestion. There will also be some examples of congestion we've seen, the analysis in each case, and the resulting solution.
About the Author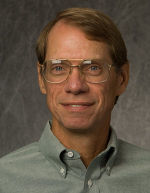 Terrance Slattery is CTO and founder of Netcordia, Inc., manufacturer of NetMRI, a network best practice analysis product.
Terry is skilled in network architecture and design, network management, routing protocol analysis, LAN and WAN design, and network testing and troubleshooting. He has been involved with UNIX systems since 1981 as a systems programmer, systems administrator, and application designer. Terry has been a Cisco Certified Internetwork Expert since 1993 and is currently the most senior active CCIE in the world.
Prior to Netcordia, Terry was founder and president of Chesapeake Computer Consultants, Inc., a networking consultancy in Annapolis, MD. Chesapeake was a premier Cisco Systems Training Partner and Consulting Partner, providing training and consulting services on the full range of Cisco products. As a consultant to Cisco Systems, Terry led the programming team that developed the New User Interface that Cisco released in 1993. Prior to that, he performed various network consulting and training projects for Cisco.
Before founding Chesapeake in 1990, Terry was a team leader at the United States Army Ballistic Research Laboratory (BRL). He directed a team of five people in network planning and upgrades. Terry was a co-developer of the BRL UNIX Migration Project, a package for controlling file migration from primary to backing storage. Prior to BRL, Terry spent eight years at the United States Naval Academy in Annapolis, managing UNIX systems and networks.
Terry received his degree in electrical engineering from Vanderbilt University in 1975, and went on to publish a number of papers on various topics, including computer hardware and system software. He is a member of the IEEE.
Delivery format
The Sizing the Network webinar is a 2-hour technical presentation available as a set of downloadable videos that you can buy in our online store; we can also organize an on-site workshop, where the topics of this presentation are combined with in-depth discussion of other data center, WAN, or network automation topics that apply to your network.
Happy Campers
About the webinar
The case studies are really interesting, partcularly the "Storage 10G to 1G" one. One of my customers is facing a similar issue, and I am now able to explain what is going on :)

Jean-Baptiste Broguiere

Once again, solid information from the practical reality by experienced speaker.

Daan van de Linde

Really enjoyed the way Terry explained complex concepts in such simple way

Ruben Tripiana

Lots of good insights.

Erik Auerswald
You'll get
Downloadable videos in MP4 format (list)
Custom webinars
To get more information about customized versions of this webinar, on-site workshops, pricing or scheduling details, please contact us.
Related blog posts
Upcoming events