VXLAN Technical Deep Dive
Webinar: 4.69 Instructor: 4.83 Materials: 4.85 more …
VXLAN is a novel MAC-over-IP technology used to implement large-scale layer-2 multi-tenant virtual networking solutions within the VMware's vSphere ecosystem.
The VXLAN Technical Deep Dive webinar describes:
The basics of VXLAN technology;
VXLAN integration with the layer-3 data center network core;
Benefits and drawbacks of VXLAN versus its competitors (NVGRE and STT);
VXLAN implementations in hypervisors switches;
Integration with vCloud Director;
Hardware VXLAN gateways and VXLAN integration with traditional multi-tenant technologies like VLANs and VRFs
How to design / operationalize multicast in a VXLAN environment
Target Audience
If part of your daily job includes VMware network connectivity or IaaS infrastructure, be it on the server or networking side, you simply have to attend this webinar, regardless of whether you're a network architect, network designer, or an implementation guru.
Contents
The webinar will cover the following topics:
The overview of VXLAN technology;
Hypervisor VXLAN implementations;
VXLAN gateways and design scenarios.
VXLAN Technology Overview
This section describes the VXLAN architectural model, packet formats and forwarding principles, including the use of IP multicast to emulate layer-2 flooding.
You'll also discover the fundamental differences between VXLAN, NVGRE and STT, as well as the impact of MAC-over-IP flooding versus centralized control plane architectures.
The design guidelines presented in this section will help you integrate VXLAN-based virtual networking solutions with large-scale IP-based data center networks.
Hypervisor VXLAN Implementations
Cisco's Nexus 1000V was the first software product implementing VXLAN within the vSphere hypervisor. vSphere 5.1 includes native VXLAN implementation in the vCloud Networking and Security (VCNS) group of products.
This section will describe both hypervisor implementations and the integration between VXLAN-based hypervisor switches and vCloud Director.
VXLAN Gateways
VXLAN segments are completely isolated from the rest of the network. You need gateway functionality if you want to link a VXLAN segment with a traditional VLAN or insert network services (routing, firewalling or load balancing) between a VXLAN segment and the rest of the network.
This section lists most common gateway solutions, from VM-based products (example: vShield Edge or vASA) to hardware gateways (example: Arista's 7150 switches), and describes various design scenarios that you can use to implement large-scale multi-tenant private- or public cloud solutions.
Prerequisite knowledge
This webinar assumes familiarity with virtual networking concepts and VMware networking solutions, and basic understanding of IP routing and IP multicast.
About the Authors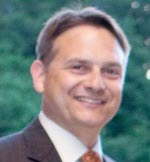 Mark Berly is currently employed at Arista Networks leading the North America and Canada systems engineering group. Over the last 20 years Mr. Berly has worked as the product line manager for Cisco's NX-OS product line, Cisco 6500 based world-wide engineering escalation group focused on global financial services industry, helped designed some of the world's largest multicast enabled network and IT Director for several large enterprise companies helping transform and revolutionize IT processes. He works on multiple extensibility and open source initiatives and is an industry recognized leader and trusted advisor to many of the top fortune 500 companies.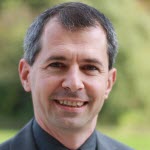 Ivan Pepelnjak (CCIE#1354 Emeritus) has been designing, deploying, operating and troubleshooting IP-based enterprise and service provider networks since 1990. He's the author of EIGRP and MPLS books published by Cisco Press, numerous articles and highly praised webinars, including Data Center 3.0 for Networking Engineers, VMware Networking Deep Dive and Cloud Computing Networking.
His blog, where you'll find numerous data center- and virtualization-related articles, is usually considered one of the best technology-focused internetworking blogs.
Happy Campers
Feedback from the attendees
Very good webinar yesterday morning reviewing the current state of VXLAN - what it is, how it's configured, design considerations, limitations. Worth reviewing if you missed it. +Ivan Pepelnjak did a great job. +Mark Berly helped.
Tweets
Ahh, wife is away so I can do anything I want! So let the VXLAN Technical Deep Dive by @ioshints and @markberly begin!
You'll get
Related Webinars
Sample videos
Custom webinars
To get more information about customized versions of this webinar, on-site workshops, pricing or scheduling details, please contact the author.
Related blog posts
Upcoming webinars