Author:Terry Slattery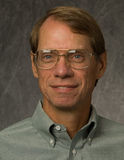 Terrance Slattery
is CTO and founder of Netcordia, Inc., manufacturer of NetMRI, a network best practice analysis product.
Terry is skilled in network architecture and design, network management, routing protocol analysis, LAN and WAN design, and network testing and troubleshooting. He has been involved with UNIX systems since 1981 as a systems programmer, systems administrator, and application designer. Terry has been a Cisco Certified Internetwork Expert since 1993 and is currently the most senior active CCIE in the world.
Prior to Netcordia, Terry was founder and president of Chesapeake Computer Consultants, Inc., a networking consultancy in Annapolis, MD. Chesapeake was a premier Cisco Systems Training Partner and Consulting Partner, providing training and consulting services on the full range of Cisco products. As a consultant to Cisco Systems, Terry led the programming team that developed the New User Interface that Cisco released in 1993. Prior to that, he performed various network consulting and training projects for Cisco.
Before founding Chesapeake in 1990, Terry was a team leader at the United States Army Ballistic Research Laboratory (BRL). He directed a team of five people in network planning and upgrades. Terry was a co-developer of the BRL UNIX Migration Project, a package for controlling file migration from primary to backing storage. Prior to BRL, Terry spent eight years at the United States Naval Academy in Annapolis, managing UNIX systems and networks.
Terry received his degree in electrical engineering from Vanderbilt University in 1975, and went on to publish a number of papers on various topics, including computer hardware and system software. He is a member of the IEEE.
Webinars by this author