This 12-module online course will give you all the knowledge (and confidence) you need to design and implement modern data center and private cloud infrastructure.
Is This You?
Network architect, technical pre-sales engineer, or similar senior, technical leader role
Responsible for designing and building the next-generation data center for your company or your customers
Work on the next generation of enterprise products and services
Have limited time in your schedule to stay up to date, separate truth from vendor hype, and evaluate the true impact of new technologies
Want to avoid expensive solutions and untested technologies that benefit vendors more than the end-users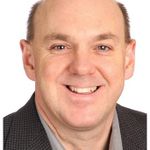 Brad Casemore, Research Director, Datacenter Networks, IDC

Ivan Pepelnjak has forgotten more about networking than most people will ever know. Fortunately, he's only forgotten the bits and protocols that are obsolete and irrelevant, retaining and expanding his ample knowledge in the areas that matter.
Do You Have These Challenges?
You were asked to design or build a state-of-the-art private or hybrid cloud infrastructure;
You don't want to make decisions based on biased information like vendor design guidelines;
You have to design optimal solutions without knowing the capacity, flexibility or reliability requirements;
You have to balance proven networking designs and architectures with the latest hyped-up technologies;
You're wondering whether technologies like whitebox switching or network automation apply to your environment;
Your CxO talks about containers and Docker, and you're wondering how they'll impact your infrastructure.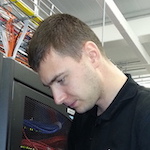 Andrey Voynovich, Team Lead - Network Operation Center, SKB Kontur

Completed Building Next-Generation Data Center course. Recommend to every Network Engineer/Architect - thank to Ivan Pepelnjak for extensive feedback on all design assignments I did. After the whole course I got strength during talks with developers while saying 'no' to their not so great ideas with deep arguments, and on the other side every webinar opened my eyes to previously done mistakes. I have always been lack of vendor-agnostic design materials. This course helped me become more confident and provided great outlook how things can be and should not be done.

Read more...
How Is This Course Different?
Transparent and Vendor neutral, based on more than 25 years of design and deployment experiences;
Focused on real-world problems and optimal solutions, not technologies and products promoted by individual vendors;
Includes sample designs from existing next-generation data centers;
Meet other participants with the exact same challenges;
Discuss your challenges with other participants and the instructors, and get immediate feedback;
Gain personal access to experts with real-world experience of building the next-generation data center.
Topics covered
Collecting the requirements
Impact of server virtualization techniques (VMs, containers)
Software-defined storage and its impact on network infrastructure
Virtualized networks and network services
Building optimal data center fabric
Private and hybrid clouds
Active-active and disaster recovery scenarios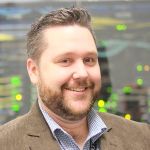 Kurt Bales, Manager, Network Engineering at Twitter

Ivan has assisted me with several designs both for customers and those of a more conceptual nature. Ivan has also assisted me greatly with developing some of my technical presentations, acting as both inspiration and technical reviewer. Ivan brings with him a rich background in computer networking and a wealth of knowledge and experience that helps to pinpoint potential problems even in newer technologies. I would happily work with Ivan again on any projects that suited his experience (I'm yet to find a networking project that doesn't).
Watch the course introduction video to learn more about how this course works, its contents, and guest speakers:
With This Course You'll Get
12 module certification course
Downloadable recordings of guest speaker presentations with Q&A discussions;
Access to webinars and other materials related to every course module;
Reading lists and case studies;
In-depth content for additional self-study.
Signed certificate-of-completion document for your career documentation files.
Community
Access to Slack discussion group: work together & share experiences;
Membership in a private community: stay in touch long after the course & expand your network;
Group & individual assignments: work together & solve tough problems.
Access to experts
Connect and discuss your challenges with experts in the networking field;
Real world case studies.
Support & guidance
Free email support with next-business-day turnaround within a year of your purchase;
Slack group discussions;
Daniel Verlouw, Network consultant at YaWorks

Thoroughly enjoyed the course from start to finish! Both Ivan and his speakers are a joy to listen to and give valuable advice. I would highly recommend it to everyone who wants to learn more about state of the art DCs, public/private/hybrid clouds and virtualisation, not only about the technical aspects but also organisation, culture, methodologies, processes, risks, etc. It definitely was an eye-opener in some areas and will be a big help to me in my job going forward. The course is quite intensive and you have to put in a lot of hours studying the available course materials and working on the team assignments, so no messing around!
Want to know more?
Explore the detailed course agenda which includes description of individual modules and recommended self-study materials.
Start Now
This course is currently offered only as part of the Expert Subscription. To get access to it, buy the Expert Subscription, and select this course when prompted to select the included online course. Expert Subscription gives you access to course materials and related online support for 12 months after the purchase date. For more details, please read the Expert Subscription FAQ .
After selecting this course as part of your Expert Subscription, you'll be able to access all the course materials, including the recordings of all previous live guest speaker presentations, complete your hands-on exercises, have them reviewed, and be ready to use this knowledge in your production environment in a few months. You'll also get access to the course Slack workspace to discuss your challenges with fellow networking engineers and get our support.
Notes:
Prices are in USD and do not include VAT or sales tax. Based on your country of residence you might have to pay them - some countries want to tax all purchases of their residents, and unfortunately there's nothing we can do about that.
For more details about the buying process check out the buying related frequently-asked questions.
Logistics Details
How much time will you need:
The course is split into 12 modules which are on average 10 hours long for a total of over 120 hours of self-study materials (an equivalent of a 6-week full-time classroom course curriculum).
Plan to spend an additional day or two per module on group work and design assignments;
You'll probably need up to 6 months to complete all the course modules.
Past Guest Speakers sessions
Live sessions of this course included numerous guest speakers and extensive Q&A discussions. When joining this course, you'll be able to enjoy presentations from these experts:
Guest Speakers – Spring 2018
Guest Speakers – Spring 2017
Guest Speakers – Autumn 2016