Customized webinars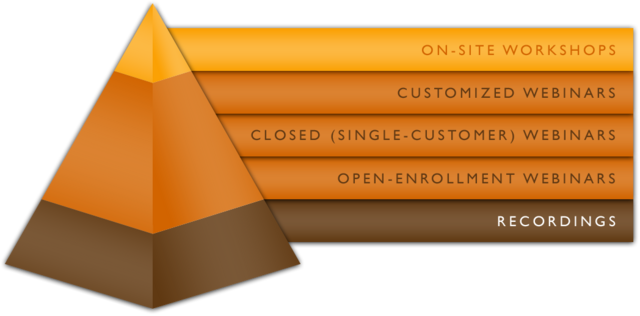 You can get ipSpace.net webinars in a variety of formats:
If you prefer to watch the webinars at your own pace and don't expect to ask questions, buy a recording of a live session.
We can organize a closed (single-customer) webinar for your team, giving them the ability to ask detailed questions that you wouldn't want to ask in an open-enrollment environment. Single-customer webinars are also more cost-effective for larger teams.
To organize a single-customer webinar,
send us an e-mail
with the following information: the webinar you're interested in, number of participants, the time zone you're in and the approximate date/time for the webinar.
Customizing the webinar contents is easy – it will ensure the webinar matches your needs and expectations. For example, we can combine materials from multiple webinars or develop additional material covering technologies you use in your network or your specific design/deployment scenario. To start the discussion, send us an e-mail.
Upcoming live sessions
Other options
Related blog posts