Network Automation 101
Overall rating: 4.64 Instructor: 4.86 Materials: 4.74 more …
Network automation, from automatically generated device configurations to automatic failure remediation, is probably the most down-to-earth aspect of SDN movement. This webinar explains the basics of network automation, introduces typical use cases, describes mechanisms you can use to access and program network devices, and lists the typical tools used in open-source-based network automation deployments.
Contents
What are automation and orchestration? What's the difference?
Typical network automation use cases
Hierarchy of network needs (by Jeremy Stretch)
Operated network and typical network automation workflows
Abstraction of network state and its benefits
Automatic device and service provisioning
Programmatic access to network devices
Automated remediation
Happy Campers
About the webinar
Excellent and quite comprehensive.

May be I missed it, but SNMP was hardly covered. It's old school, but is it not an effective method for automating certain network functions?

Yogesh Angrish

Very useful section linking configuration version control, forking of config archives, and authorisation of proposed changes. Also good to try to shift my mindset from having a data model that is sufficient to automate changes to having one that is complete enough to generate entire configs to diff with current state.

David Cryer

You owe it to yourself to understand how much network automation has progressed while you weren't looking!

Mel Beckman

This webinar builds a great foundation for how to think about network automation. This will result in less time wasted in trying to boil the ocean or automate in all the wrong places.

Julie Rudolph

If you want to know what all this network automation buzz is all about Ivan's Network Automation 101 will dissipate whatever doubts you may have.

It will point you towards the right path to initiate your journey with network automation tools by providing the context where each tool and mindset will be a best fit.

Highly recommended!


Andre Azevedo

The webinar did not show hiw to do anything on the gear it seemed to be more theory.

Earl Hinkle

A must have overview of fundamental concepts about Network Automation. I wouldn't face automation project without think/understand these concepts first.

Ruben Tripiana

Ivan and his colleagues do an excellent job of explaining the technologies in a way that's easy to understand. It's also clear that they have a very deep understanding of the technology. The webinars on IPSpace are hands down the best of any that I've attended.

Also Ivan's accent is my favorite. He should record an audio book or something...

Steven Simonds

Concise information with a framework that cuts out confusion.

Sidney Yoder

Ivan's Network Automation 101 Webinar gives an excellent starting point for further studies.

Csaba Kiss

All the stuff from the ipspace are great learning resources and I would strongly recommend this webinar to all the engineers interested in the network automation.

Adis Cato

Great introduction and conceptual approach to automation, very extensive material which will make you think about how necessary this is and how this will be the building block for network AI systems, that's the next step.

Luis Vazquez

do it, it gives a great base level understanding for the automation story

Brad McGinn

Practical and honest view of subject, based from deep facts

Dante Aguilar
About the instructor
Very thorough.

Yogesh Angrish
About the materials
The frank discussion of technology limitations is valuable, and refreshing.

Mel Beckman

Keep them coming! :)

Andre Azevedo

The one thing I will say is I wish I had known about the content available with a subscription earlier. I've been subscribing to the blog and podcast for about a year, but understanding of what I could get access to with a subscription wasn't clear. The advertising for courses makes it seem like you'd have to pay for something like the "Building Network Automation Solutions" course at ~1.5K in order to get material worth while, or pay a relatively hefty price for a single course. While I'd love to eventually do the "Building Network Automation Solutions" course after I save up a bit (if you do scholarships I'll take one ;)), it'd have been nice to know that a $300/year subscription would get me access to the amazing and extremely valuable content you all provide inside of a subscription.

Steven Simonds

Clear explanations, well organized and understandable.

Csaba Kiss

ipSpace rules!

Adis Cato

It was exactly what I was after, thanks Ivan!

Brad McGinn
About the Author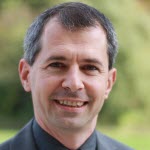 Ivan Pepelnjak (CCIE#1354 Emeritus) has implemented his first network automation solution in mid-1990s, presented SDN and Network Automation solutions at Interop, Troopers, RIPE and other regional ISP meetings, and delivered numerous on-site SDN and network automation workshops for large enterprises and service providers.
Ivan is the author of several SDN-related books, Hands-On Network Automation workshop, Building Network Automation Solutions online course, highly praised webinars, and dozens of network automation and SDN-related technical articles published on his blog.