Network Automation Tools
Overall rating: 4.47 Instructor: 4.60 Materials: 4.53 more …
Are you wondering:
Why all the networking vendors talk about Puppet and Chef?
What the difference between Puppet, Chef and Ansible is?
Whether it makes sense to use Git to manage device configurations?
What Gerrit and Jenkins are?
What tools you could use to manage logs and events?
Why so many engineers use pmacct to monitor the traffic flows?
What you could do with a syslog collector (apart from having messages logged and analyzed)?
Why would an IPAM be part of an automation solution? How would you link it with one?
Why would someone mention SNMP tools and automation in the same sentence?
This webinar will give you an overview of all these tools, explain the differences between them and typical use cases for each tool.
Contents
Configuration and state management tools: Puppet and Chef;
Automation frameworks: Ansible;
Version control and review tools: Git and Gerrit;
Continuous integration with Jenkins;
Configuration backup with Rancid and Oxidized;
IPAM tools: nsot and NIPAP;
SNMP-based monitoring with Observium, LibreNMS and Grafana/ELK
Flow data management with pmacct, nfdump and ELK stack
Service monitoring with Nagios and Munin
Syslog processing with Graylog and Splunk
Network testing with perf tools and ToDD
About the Authors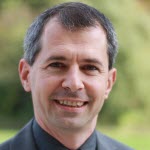 Ivan Pepelnjak (CCIE#1354 Emeritus) has implemented his first network automation solution in mid-1990s, presented SDN and Network Automation solutions at Interop, Troopers, RIPE and other regional ISP meetings, and delivered numerous on-site SDN and network automation workshops for large enterprises and service providers.
Ivan is the author of several SDN-related books, Hands-On Network Automation workshop, Building Network Automation Solutions online course, highly praised webinars, and dozens of network automation and SDN-related technical articles published on his blog.
Happy Campers
About the webinar
It was worth taking this webinar, balance between time spent taking it and knowledge that I gained from it is very good.

Milan Stanojevic

The content is always comprehensive but the delivery is dry. I wish you could see the person speaking.

Susan Calland

The webinar provided examples of tools and what they are used for in real world networks. Really enjoyed the session

Richard Dering