Data Center Fabrics
Data Center Fabric Architectures
Webinar: 4.74 Instructor: 4.85 Materials: 4.81 more …
Buy this webinar
| Product | Price | |
| --- | --- | --- |
| Downloadable MP4 videos and PDF materials (list) | $ 149.99 | |
| Individual ipSpace.net Subscription | $ 299.00 | |
| Professional ipSpace.net Subscription | $ 579.00 | |
More information
Other options
Webinar details
This webinar describes the basics of Data Center fabric architectures offered by numerous vendors including Alcatel Lucent, Arista Networks, Avaya, Brocade, Cisco, Force10 Networks, HP, Juniper, NEC and Plexxi.
Regular update sessions describe the progress individual vendors made since the initial webinar was released (check also the list of webinar videos and materials).
Contents
The webinar focuses on vendor-specific fabric architectures and classifies them based on control and data plane position within the fabric into the following major groups:
Independent management, control and data plane – Multi-chassis Link Aggregation (MLAG) and large-scale bridging solutions from ALU, Arista, Avaya, Brocade, Cisco and Force10.
Centralized management, independent control and data planes – Cisco's UCS Manager, Brocade VCS Fabric, Juniper's Virtual Chassis and QFabric, Plexxi
Centralized control plane, distributed data planes - Cisco's VSS, HP's IRF, Juniper's XRE, NEC ProgrammableFlow.
Centralized control plane with offloads - Juniper Virtual Chassis Fabric, Big Cloud Fabric
Centralized data plane – Cisco Nexus Port Extenders, Juniper Fusion
The webinar also described how well each individual solution fulfills the following criteria:
Optimal bandwidth utilization;
Redundant edge connectivity and Multi-chassis Link Aggregation (MLAG);
Layer 2 and Layer 3 multipathing;
Optimal layer-3 forwarding;
Multi-tenant support and multiple routing domains;
Virtualization awareness;
Storage protocol integration including FCoE support;
Data Center Bridging (DCB) support;
Large forwarding table sizes and deep packet buffers;
Programmability, simplified provisioning and management.
2016 update sessions
The update sessions scheduled for spring 2016 include:
Redesigned Requirements section (May 12th)
Redesigned Fabric Architectures sections (June 1st)
New hardware and software features from Arista, Brocade and Cisco (June 22nd)
New hardware and software features from Dell, HP and Juniper (planned for autumn 2016)
May 2015 update session
May 2015 update session includes:
New 100GE switches from Arista and VXLAN support in Arista EOS;
VDX 6940 switches from Brocade and new Network OS features including Fabric Virtual Gateway;
Cisco Nexus 9000-series switches and new Nexus OS features including VM tracker and VXLAN support;
New switches from Dell Force10 and their VXLAN and OpenFlow support;
HP Data Center switches and OpenFlow support;
Overview of Juniper QFX10000 switch
May 2014 update session
May 2014 update session included:
New Spline switches from Arista and new Arista EOS features;
A whole new look on Brocade VCS fabric, including L2 and L3 forwarding, logical chassis and virtual fabrics, STP and LACP integration, and VMware NSX VXLAN gateway;
New Cisco Nexus switches, an overview of Dynamic Fabric Automation, and description of anycast HSRP and routing protocol peering over vPC+
A completely overhauled Dell Force10 section;
An overview of data center protocols in various HP data center switches;
Rewritten description of Juniper's Virtual Chassis and enhancements introduced in Virtual Chassis Fabric.
May 2013 update session
Dan Backman, solution architect @ Plexxi, described Plexxi's approach to scale-out data center fabrics and controller-based data center networking (more about Dan).
Other highlights of this update session include:
In-depth description of new Arista EOS features, including IPv6 support, EOS API, Rapid Indication of Link Loss (RAIL), and tap aggregation on Arista 7150;
New data center switches from Cisco including Nexus 6000;
Juniper EX 9200 and new Junos 12.3 features.
November 2012 update session
The update session described hardware and software advances made since May 2012:
Arista 7150 series switches and new EOS features in releases up to 4.10.3
Brocade VDX 8770 switch and new features in Network OS 3.0
Cisco Nexus 7000 additions, Nexus 3548, port extenders overview and new features in Nexus OS
Juniper QFabric (QFX3000-M) and new Junos 12.2 features
May 2012 update session
The update session focused on the following products/architectures:
Cisco Nexus series
HP Intelligent Resilient Framework
Juniper Virtual Chassis
The session described solutions from nine major vendors: Alcatel Lucent, Arista, Avaya, Brocade (VDX series only), Cisco (Nexus series only), Dell Force 10, HP, Juniper and NEC.
In addition to the detailed product data for each individual vendor, four new criteria were added to the solution scorecards:
Optimum Layer 3 forwarding across the fabric;
Layer 3 path isolation (based on MPLS/VPN or VRF-like multiple routing tables);
IPv6 support;
Hardware tables sizes (MAC, IPv4, IPv6, IP multicast, ARP and ND).
Target Audience
This webinar is ideal for IT managers and networking engineers that have to look behind the vendor marketectures to understand the benefits and drawbacks of individual data center solutions.
If you are a network architect, designer or sales/support engineer working in data center environment, you simply have to attend this webinar.
Delivery Format
The Data Center Fabric Architectures is an 8-hour technical presentation available as a set of downloadable videos that you can buy in our online store. We can also organize an on-site event, where the topics of this presentation are combined with in-depth discussion of other Data Center networking topics that apply to your network.
Happy Campers
About the webinar
The added value is the comparison between different vendors, to do this yourself you need a lot of time which I haven't. You need also accurate info, which is not always available via Internet, but which Ivan is able to get via his relations. Not everyone is able to give insights over so many topics, only very experienced people can.

Guy Van De Wiel

The most valuable part of this webinar is keeping up with what all the vendors have been working on in the past 6 months.

Bryan

All you need to know about data center fabrics using major vendors of market. Wonderful summary. I liked the idea or rating system you put for each vendor and their products families.

Krunal Shah

Excellent! As usual...

Pierre-Louis Gingembre

Yes

John Lebrun

I've been watching these since the very beginning and they are invaluable both for initial learning and for subsequent reference. Fantastic interview preparation too ;) Bargain!

James Smith

Good information, good presentation.

Marc Enders

Great summary of network fabrics available on the market with bonus including explanation how new things works on those fabrics. Very useful if you are searching for information to do decision what to buy.

Matej Rehak

If you want straight forward technology updates, based on real features, you should always include Ivan's webinars.

Hagen Amen

Good look into the confusing space of how whitebox, disaggregation and SDN relate and what they really bring to the table. A deeper look into the tradeoffs that need to be made when you start down this path.

Christopher Young

I like what you bring for us

Hassan HBAR

Excellent update on Cumulus. Great take away was existence of FRRouting. Will be experimenting with it ASAP.

Andrew Stanley
About the instructor
Ivan did a great job in this webinar to compile all vendors' products and put together a summary with all you need to know about building data center fabric.

Krunal Shah

Danesh is a good presenter

Hassan HBAR

Very knowledgeable. Breadth of experience beyond Cumulus.

Andrew Stanley
About the materials
The voice quality was not good (mono?).
Please invest in a good microphone.

For the rest, awesome content....as always!
Best regards,
Marc Enders

Marc Enders
Feedback from the attendees
You really save a lot of time for other people pouring all your experience and lessons learned into these webinars. A lot of time you have to ramp up in a new technology and don't have the time/experience to bring years of knowledge to bear on the matter. By cutting to the chase w/ all the media jargon, it saves a lot of time in having to discern what is marketing hype vs. what is real. I like the fact that you help us avoid the potentials of vendor lock-in. Keep up the good work!

Ahmed Aden

Great job! The information was valuable. My only recommendation would be to allocate more time for questions since this did go over the scheduled time, I had to leave and miss good information (I will watch the recording later). Thanks again for sharing your wealth of knowledge.

Shawn Mall
Tweets
@ioshints Looking forward to it. Going to join in a few minutes. Just need to grab a cup of 0xc0ffee first

Just finished listening to @ioshints Datacenter Fabric webinar. HUGE amount of work on his part and incredibly well done

Thanks @ioshints for both the overview and highlights of the various DC fabric architectures! (webinar in http://ipspace.net)

Catching up on the @ioshints Data Centre Fabric Architectures webinar #goodstuff

@ioshints the DCFA recording is great

Just watched the 'Data Centre Fabrics' webinar.. really nice work.. wish i could get up early enough here in OZ to watch one live
The Authors
Guest Stars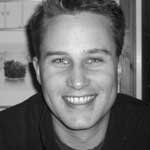 Dan Backman has been in the networking industry since 1996 and currently works as a Solutions Architect at Plexxi, where he focuses on datacenter deployments as well as network integration and scaling. Dan specializes in designing and deploying large, inter-datacenter MPLS networks for large financials and utilities, and he holds JNCIEs for both service provider and enterprise. Dan joined Plexxi from Juniper Networks where he held roles as a consulting engineer, systems engineer, and most recently a technology strategist. Dan has taken a unique path through networking, starting with a Broadcast Journalism background and then working as a Technology Editor with Network Computing Magazine before eventually transitioning to vendor roles with Extreme, Juniper, and now Plexxi. Dan boasts a ton of customer experience, and is a somewhat begrudging member of the United 1M Miles Club.
You'll get
Downloadable videos in MP4 format (list)
Sample videos
Related Webinars
Custom webinars
To get more information about customized versions of this webinar, on-site workshops, pricing or scheduling details, please contact us.
Related blog posts
[Video Data Center Fabric Validation]
[Video Building a Pure Layer-3 Data Center with Cumulus Linux]
Upcoming webinars