Building Network Automation Solutions
This highly interactive online course will give you all the knowledge (and confidence) you need to build and deploy your first network automation solution.
Facing any of these challenges?
You're sick-and-tired of repetitive work being done by your department
Interested in network automation but don't know where/how to start
Confused by the plethora of open-source and vendor tools
Have to make network infrastructure or services delivery more predictable and reliable
Faced with a large deployment with aggressive roll-out deadlines
Everyone is asking for faster service delivery, but you can't make it happen due to the rigid processes
Looking for a small proof-of-concept project that you could deploy in a production network
You came to the right place
This highly interactive online course structured into 10 modules will give you all the knowledge (and confidence) you need to build and deploy your first network automation solution. A month after starting the course you'll have your own code (or Ansible playbook) ready for a pilot deployment.
You will get direct access to network automation experts who created the course, membership in a wide community (600+ members) of fellow engineers with similar challenges, and access to all past and future course-related materials. Unlimited and for the lifetime of the course.
Is this you?
Network architect, technical pre-sales engineer, or similar senior, technical leader role
Traditional networking engineer striving to improve your career prospects
Automation user (sysadmin or programmer) aiming to extend automation to networking devices
Have limited time in your schedule to stay up to date, separate truth from vendor hype, and evaluate the true impact of new technologies
Want to avoid expensive solutions and untested technologies that benefit vendors but not end-users
Prefer to build systems from small components over buying monolithic vendor platforms
What will you get with this course?
Transparent and vendor-neutral course, based on more than 25 years of design and deployment experiences
Focus on real-world problems and optimal solutions, not technologies and products promoted by individual vendors
Content created by leading industry experts
10 modules
Recorded past guest speaker sessions including Q&A
Hands-on experience
You'll design and develop a simple network automation system
You'll use Ansible (or another automation tool) to solve one of your problems
You'll make your code ready for pilot or production deployment
We'll be there for you
Sample solutions from Ivan Pepelnjak, guest speakers, and past attendees
Strong Slack-based community support from 600+ engineers, Ivan Pepelnjak, and past and current guest speakers
Email support through the duration of the live course
Watch the course introduction video to learn more about how this course works, its contents, and guest speakers:
We'll Talk About
Fundamentals: Scoping, Starting small, Shipping Early
Building the data model
Implementing your solution with Ansible playbooks
Multi-vendor support and dealing with platform differences
Using third-party Ansible libraries (NAPALM, NTC-Ansible) and modules
Integration with operational data
Packaging and prettifying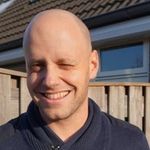 Rob van de Laar, Network Architect at Atos

A chain reaction took place in my head. I'm down to earth now and I'm busy with my first Ansible project - automating deployment of an EoMPLS service.
Heard enough?
We have no immediate plans for the next live course at the moment, but you can always enroll in the self-study version of the course – you can either:
Buy the course, getting lifetime access to the course materials, or
Buy the Expert Subscription, getting 12 month access to a course of your choice and standard ipSpace.net webinars.
Online Course

Expert Subscription

$1290.00+VAT

$1290+VAT

Access to materials
Lifetime access
12 months
Included materials
Course materials
+ webinars in course curriculum
One course of your choice
+ all ipSpace.net webinars
Online Support
Hands-on Exercises
Review of Your Solutions
Notes:
Prices are in USD and do not include VAT or sales tax. Based on your country of residence you might have to pay them - some countries want to tax all purchases of their residents, and unfortunately there's nothing we can do about that.
For more details about the buying process check out the buying related frequently-asked questions.
At a Glance
10 modules
Over 120 hours of self-study materials including 89 hours of course materials and 22 hours of Ansible content
Hands-on experience working on a solution to your own problem
Design and coding assignments
Strong Slack-based support from your peers, Ivan Pepelnjak, and past and current guest speakers
Final course completion certificate
Carl Buchmann, Managing Solution Consultant at TeraMach

I would highly recommend this training to anyone who wants to become proficient in Network Automation! Ivan + his many guest speakers do a great job at delivering relevant training addressing real problems!
Course outline
The course is structured in 10 modules:
Each module includes self-study materials and hands-on exercises. Our content management system will guide you through each module, and our mentor (Ivan Pepelnjak) will review and comment every hands-on exercise you'll submit.
For more details, explore the detailed course description.
Self-study materials
Each of the 10 modules has extensive guided self-study materials that include:
Selected ipSpace.net webinars;
Recordings of the past live course sessions;
PDFs and books;
Recommended podcasts and reading lists;
Case studies and more.
For more details, explore the current self-study materials.
Hands-on exercises
Most of the modules includes numerous hands-on exercises that will help you get started on your network automation journey, or give you an outline of a solution that you need in your network.
For more details, explore the current list of hands-on exercises.
Community, support, and guidance
Access to the course-attendees-only Slack discussion group (with 600+ members) allows you to work as part of a large team, solve tough problems and share experiences.
Connect and discuss your challenges with experts in the networking field.
Get expert and peer feedback on your toughest challenges.
Stay in touch long after the course & expand your network.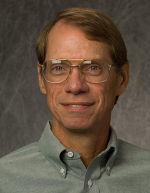 Terry Slattery, CCIE#1026, Principal Architect at NetCraftsmen

I found Ivan's Network Automation online course to be very useful in helping me get started with my own efforts. There are several tools that could be used and starting with Ansible is a good approach. I was previously not aware of the other tools that were presented in the course, so I learned a whole new tool set, but perhaps the best was seeing how other people are using automation to do things like automate BGP configuration and validation. Another person has automated the configuration of a multi-rack data center compute module with just a few parameters.

You'll get the most out of it if you do the preparation study and keep up with the labs. Be prepared to be challenged.
Logistics Details
How much time will you need?
The course is split into 10 modules which include recordings of guest speaker presentations (2-3 hours) and self-study materials (up to 10 hours per module).
You might need up to 5 hours per week to study the materials, but as you get them when you register for the course you'll be able to study them over a longer period of time.
Plan to spend an additional day or two per module on hands-on exercises;
Don't be surprised if you'll need up to 6 months to complete all the course modules.
Past Guest Speakers sessions
Live sessions of this course included numerous guest speakers and extensive Q&A discussions. When joining this course, you'll be able to enjoy presentations from these experts:
Autumn 2020
Autumn 2019
Spring 2019
Autumn 2018
Spring 2018
Autumn 2017
Spring 2017